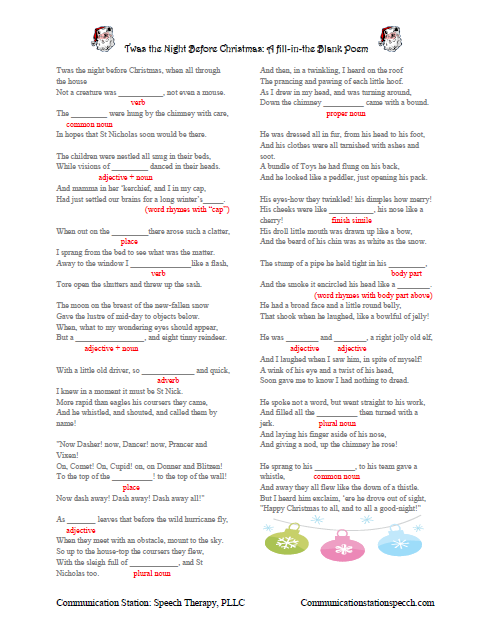 Here's another fun Christmas activity you can do with your clients. We all love mad libs! Well how about a fill-in-the-blank activity for the famous Twas the Night Before Christmas poem?
This is a simple way to work on parts of speech, rhyming skills, reading and conversational articulation skills, and even understanding humor. You can have students work individually, in pairs or as a whole group to complete fill in the blanks and read their new poetic creation!
P.S. There's another freebie in the post at the link above so check it out when you get there!!!